[Please view the bottom of this post for updates and the final outcome!]
Hello!
I have ordered a Hunter (one-size, medium firmness, suction cup) in Hunter's natural, which is supposed to look like this, with a nice brown-red-gold fade: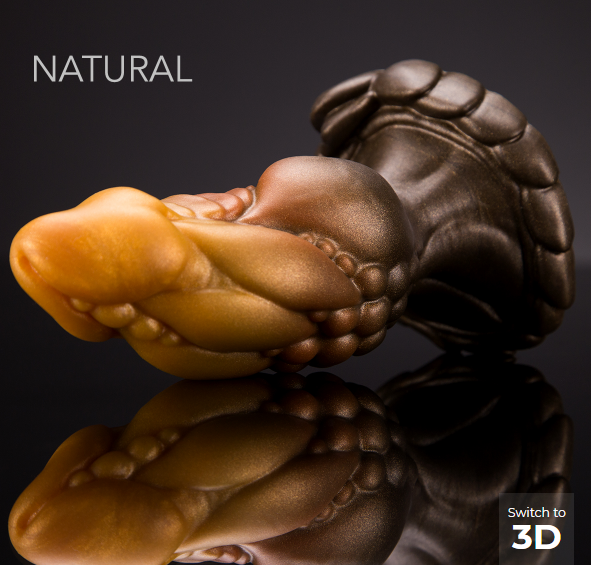 What I received today is this (wet 'cause cat hairs.):
As you can see that's a rather poor and blocky fade, considering it's a 115$ toy....
I do not wish to send it back (which is why I opened the bag), as I live all the way in Germany and have been waiting for 6+ weeks on this order (there were two more, one a special custom), but .... have there ever been monetary compensations for bad pours on non-custom colours (as Hunter's natural is, well, the default colour for that toy)?
Thank you!
UPDATE:
The GITD issue [
has been solved
]! That one is my bad and I feel terrible about it
However, I am still trying to find proof of the Hunter being a flop fade! If you have screenshots of a natural mountain drake with choppy fades sold as rogues (in the adoptions), please please show me! Thank you!
FINAL UPDATE:
The issue [
has been resolved
]! CS is insistent that mine is an acceptable fade and meets their standards, but have (upon request) issued a full store-credit refund. The post, with clickable links, can be found at the bottom of page 3.