Posts: 1349
Joined: Sat Aug 15, 2015 11:01 am
Gender: I sexually identify as an attack helicopter
Since I did a full picture of my collection, I thought I'd do one for my teenies today too



Phelvia wrote:Since I did a full picture of my collection, I thought I'd do one for my teenies today too
Whoa, that's art right there.
|
Female
|
21
|
Polysexual
|
Newbie Dick Collector
|
Sergal Lover
|
Shy & Introverted
|
Bookworm
|
Dino/Dragon Fan
|
Major Daydreamer
|
Currently trying to start my own toybox. And figuring out a place to hide it...
Must haves: Mini Ika, mini Austin, small Tyson, mini Roland, mini Bumblehooves, small Bumblehooves, small Trent, mini Rex, small Rex, small Chance unflared, small Duke, small Razor
Every single dessert-themed design.
I got a pack of teenies!! I love that it includes a muzzle :D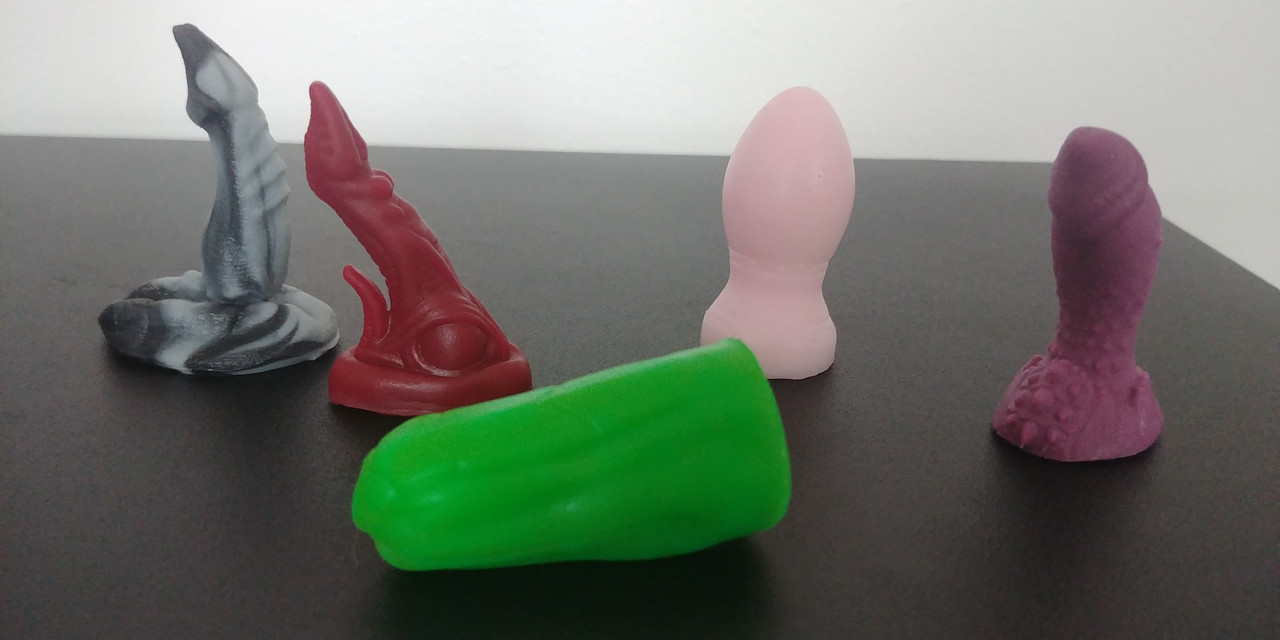 Pseudo cleric with a preference for dragon dongs.
[/align]
Posts: 238
Joined: Tue Mar 06, 2018 5:07 pm
Gender: Female
Location: NE Ohio
All the teenies given to me by TTC for free. Would it be weird to ask them to recreate these colors on full size toys?
F/♋/22/Bi/Monster Fucker
---
Return to "General Discussion"
Who is online
Users browsing this forum: No registered users and 58 guests